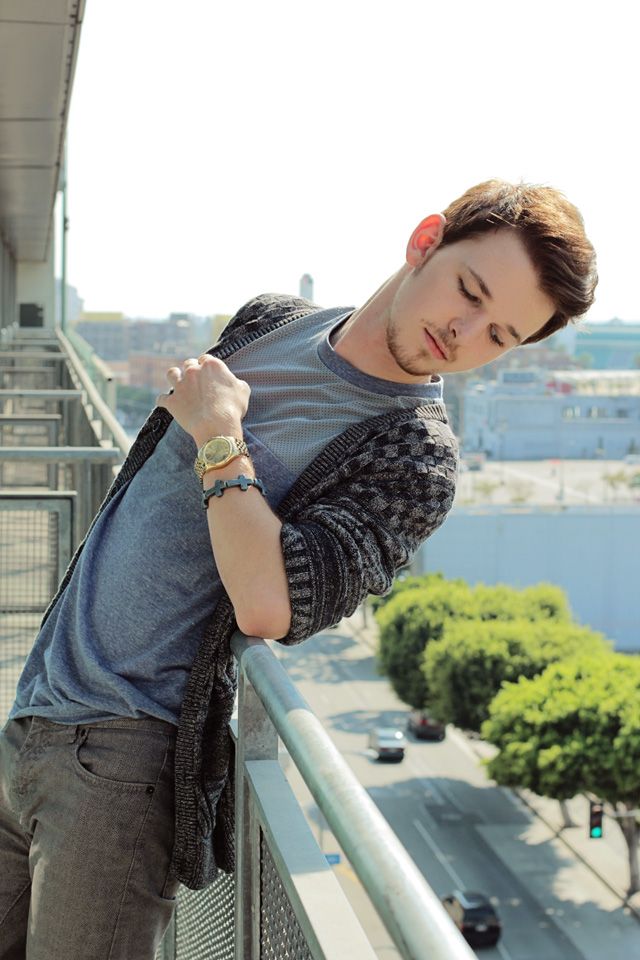 I finally moved and I am literally amazed at our apartment. I have never seen an apartment as pretty and industrial as ours. I am sharing it with 3 other good friends and my roommate and I have such a lovely room so far. I also hope to post a video soon (I have pictures on my Instagram @drewmscott).
Good News,
the Internet is a trillion times better than my old place which means….. VIDEOS! I will have videos for you very soon. These last few weeks at school are going to be crazy due to finals and such.
The photos of this look were taken off the balcony of the apartment. We live on the top floor and the view at night is incredible. I really love this look as well. I wore it to school today and I actually got a few compliments on the shirt. It has a really neat mesh panel on the upper third of the shirt. I hope you are all having a wonderful week so far.
Shirt : Topman  |  Cardigan : Forever 21  |  Pants : Levi's  |  Shoes : Forever 21  |  Watch : Michael Kors  |  Bracelet : RUE21